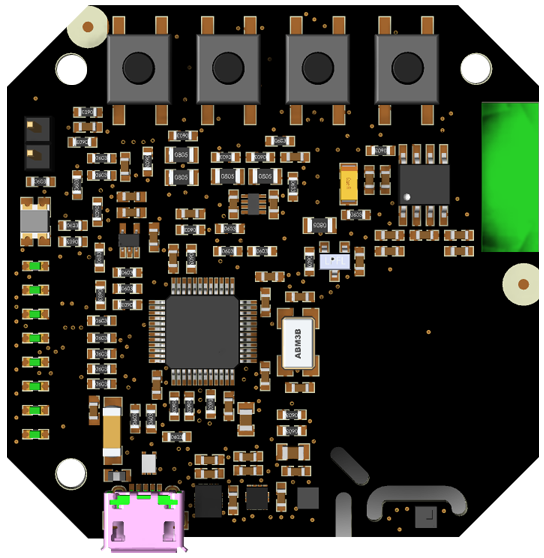 PA194
PA194 board is the industrialized version of the FP-CLD-WATSON1 STM32 ODE functional pack. It can connect IoT node based on STM32 Nucleo to IBM Watson IoT, transmits sensor data and receive commands from cloud application.
Motion & environmental sensors board connected to the cloud through Wi-Fi network using SSID, password and web authentication stored in the dynamic NFC. PA194 embeds also the ST-Link and is accessible via USB and is used to program and debug software.
Back to products
Feature #1
STM32ODE compatible
Compatible with the open development environment of the STMicroeletronics STM32.
Feature #2
ST-Link integrated
Easy firmware development thanks to the presence of the famous programmer and debugger of the STM32 microcontrollers.
Feature #3
Complete & certified
Sensor to cloud electronics platform certified and ready to use in the market for PoC and pilots.
Feature #4
Arduino IDE
The microcontroller can be programmed using Arduino IDE and a lot of examples are ready as Arduino board library.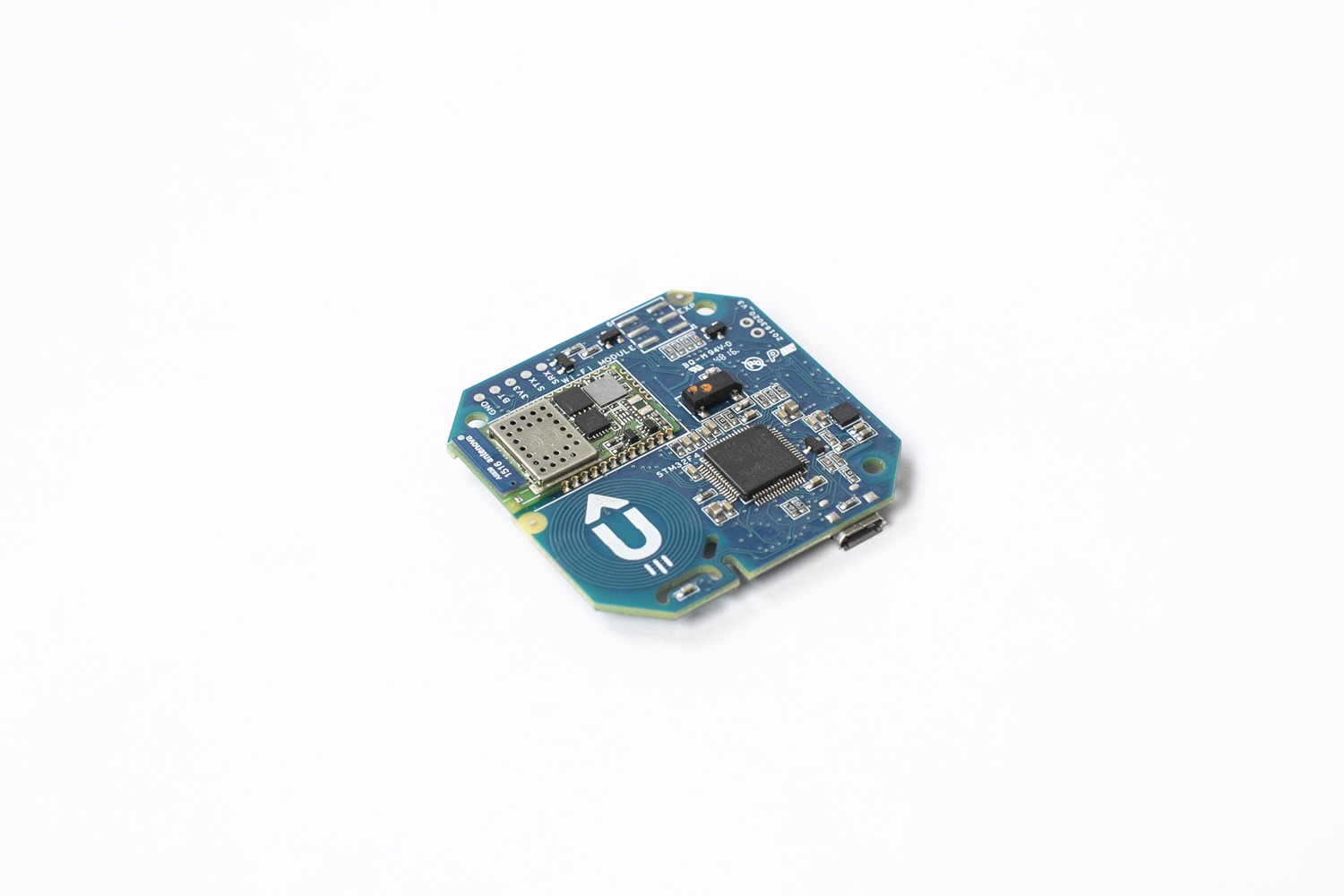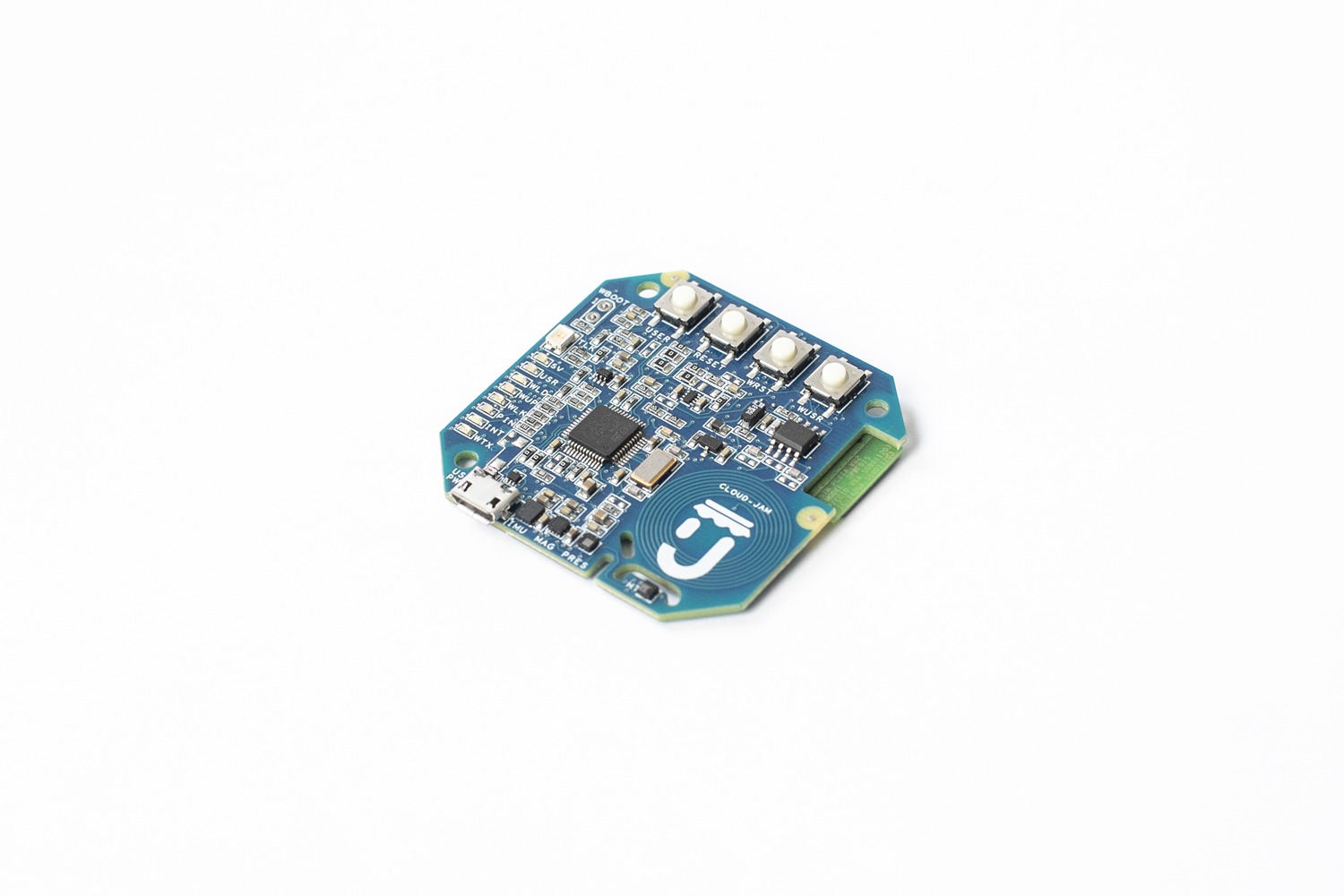 Informations
Partner
STMicroelectronics
Technology core
STM32F401
Hardware
Processor
CPU ARM Cortex-M4 84MHz
512 kB FLASH
96 kB RAM
9-axys IMU (3-axys GYRO+3-axys ACC.+3-axys MAGN.)
Wireless connectivity
Wi-Fi b/g/n intelligent module
Sensors on board
Environmental sensors : temperature, humidity, pressure
4-Kbit Dynamic NFC / RFIDtag M24SR64-YMN6
ST-Link V2 JTAG debugger embedded
Wired connection
USB for power and virtual com
Expansion connector for I2C, UART or 4 GPIO
Programming
ST-Link V2 integrated
Services offered by FAE Technology
Custom design and production of electronics
Custom software development
Custom creation of the box
Contact our PA Team