Sentimate
Product accelerator for IoT nodes in smart home and smart things markets based on TE AmbiMate sensor technology, Bluetooth 5, Zigbee, Thread and Z-Wave from Silicon Labs, battery powered or external power source 5-40V input with power path embedded. Plastic housing and certifications make the product accelerator SENTIMATE perfect for test and PoC in field.
Back to products
Feature #1
Ready to go
Electronics, plastics and accessories present in the kit and ready to use in the market for PoC.
Feature #2
Silicon Labs Simplicity Studio
Easy firmware development with the free of charge programming tool from Silicon Labs with examples and drivers specifics for SENTIMATE.
Feature #3
Smart home device oriented
SENTIMATE is the perfect product accelerator for the smart home applications in which environmental sensors and multi radio protocols are embedded to help any developer to develop applications with several standards.
Feature #4
Multisensor solution
AmbiMate sensor module from TE embeds temperature, humidity, VOC, eCO2, microphone and PIR motion for a complete environmental analysis.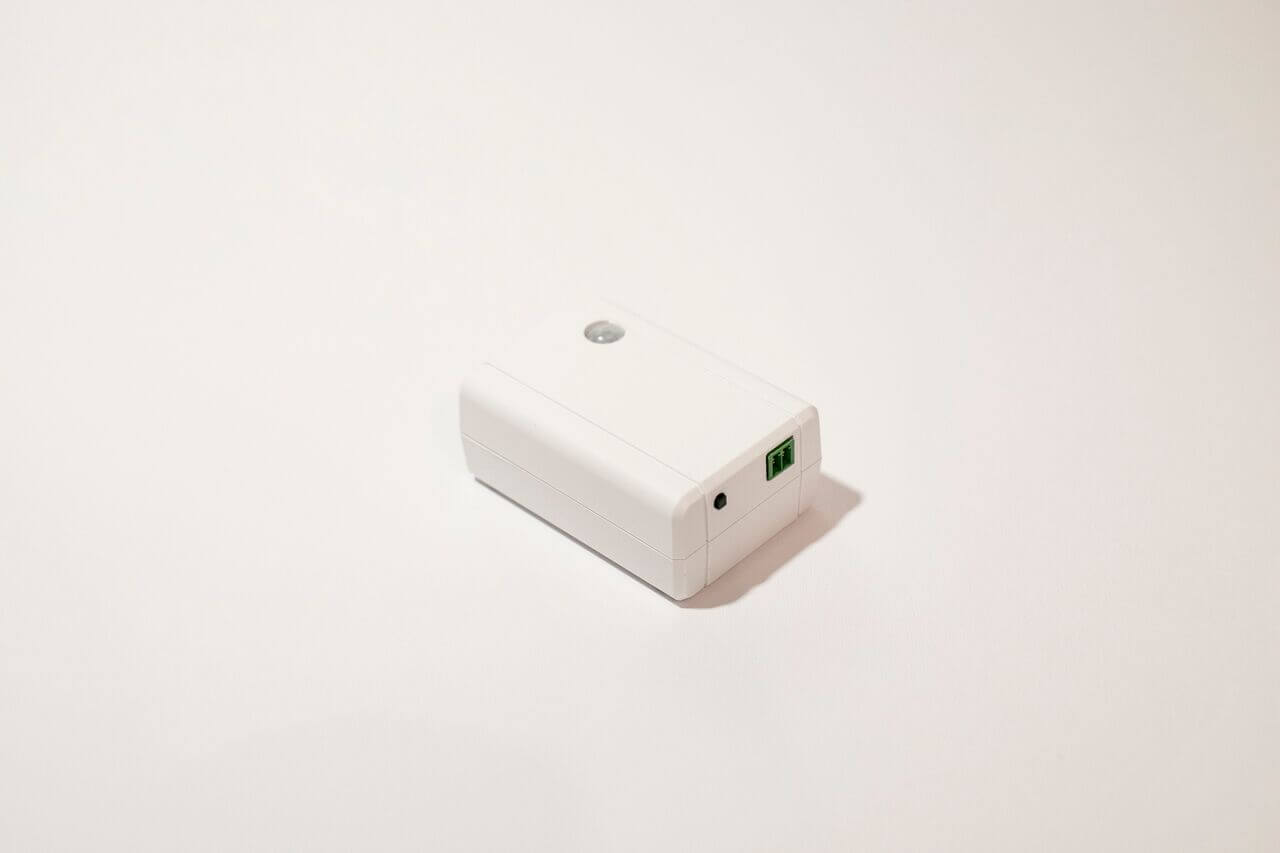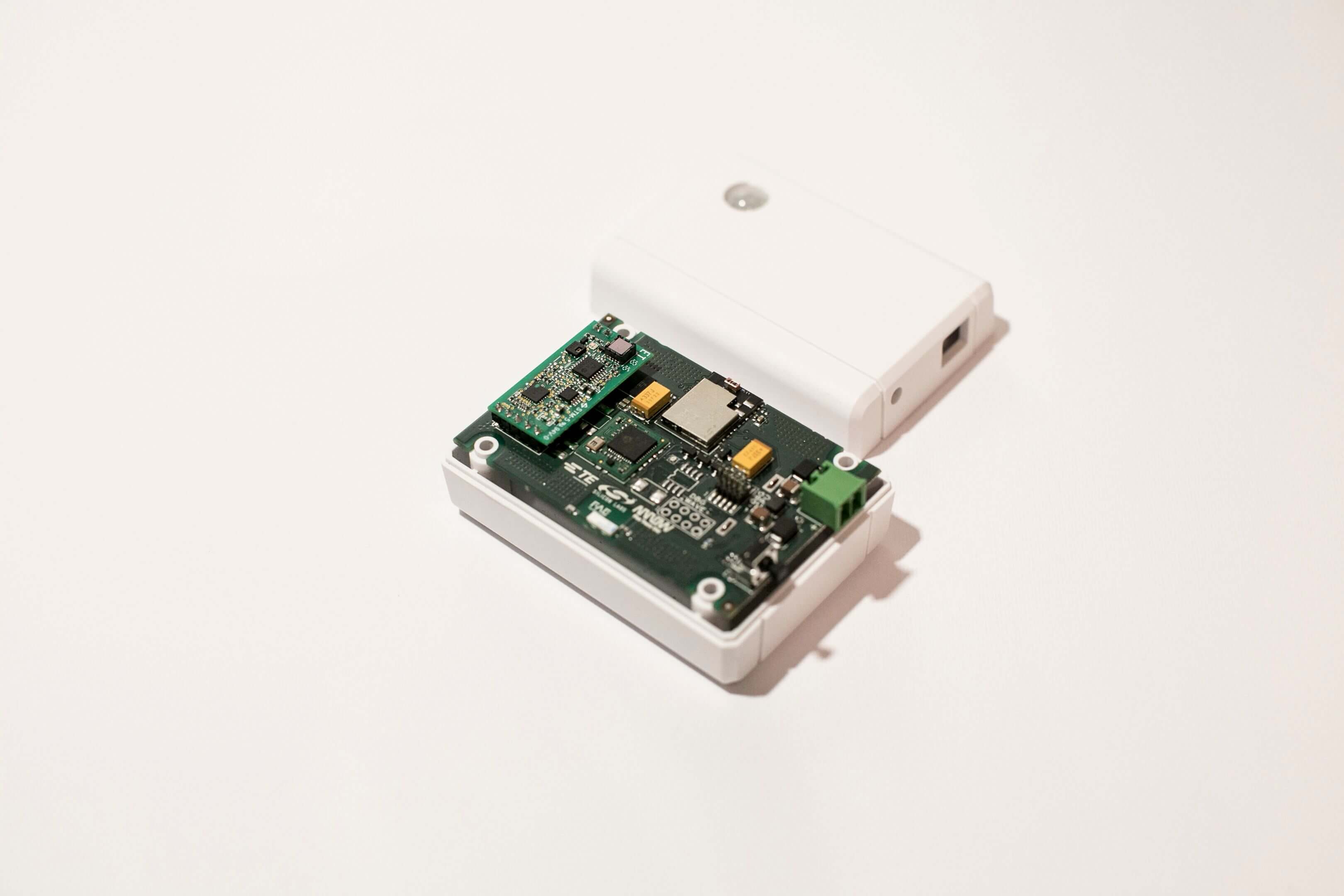 Informations
Partners
Arrow, TE, Silicon Labs, Analog Devices
Technology Core
MGM13P12, ZM5202AE, AmbiMate
Hardware
Processor #1
ARM Cortex -M4
38.4 MHz Clock Speed
64 kB RAM
AES256/128 Hardware Crypto Accelerator with ECC, SHA-1, SHA-2
TRNG
Processor #2
ARM® Cortex®-M4 + Floating Point Unit
39 MHz Clock Speed
64 kB Application and Z-Wave Framework Flash
8 kB Application RAM
Wireless connectivity
MGM13P12 802.15.4 Mesh and Multiprotocol 2.4GHz Connectivity wireless module
- Zigbee
- Thread
- Bluetooth 5.0 LE
ZGM130S SiP Z-Wave Module Z-Wave
- ITU G.9959 compliant
- Z Wave 9.6/40/100kbps data rates
- Supports all Z-Wave Sub-GHz frequency bands (865.2 MHz to 926.3 MHz)
- Supports multi-channel frequency agility and listen before talk
Sensors on board
AmbiMate module
- Motion (PIR) sensor
- Light sensor
- Temperature sensor
- Humidity sensor
- VOC sensor
- eCO2 sensor
- Sound (microphone) sensor
Form factor
ROHS compliant ABS 76,20mm x 53.34mm x 30.48mm
AA Battery Box housing UL94 HB
Power management
5-40V input voltage and/or 2 x AA battery with automatic power path
Software
SENTIMATE can be developed using Simplicity Studio 4 with a specific set of drivers and examples ready to use.

Simplicity Studio simplifies the IoT development process with one-click access to everything developers need to complete their projects using an integrated development environment (IDE) based on Eclipse 4.5. Simplicity Studio includes a powerful suite of tools for energy profiling, configuration and wireless network analysis, as well as demos, software examples, complete documentation, technical support and community forums. These integrated tools and features combine to make embedded development simple and productive for IoT developers of all skil llevels. Simplicity Studio provides built-in intelligence to automatically detect the connected 8-bit or 32-bit MCU or wireless SoC, graphically configure the device, and show supported configuration options to help developers get their projects underway in minutes.

https://www.silabs.com/products/development-tools/software/simplicity-studio
Services offered by FAE Technology
Custom design and production of electronics
Custom software development
Implementation of a dedicated APP

Creation of a customized version of the APP that interacts with the device

Custom creation of the box