Kitra GTI
Kitra GTI is a powerful IoT device that will enable the digital transformation thanks to a fully configurable hardware based on the best available technologies.
Maximum performance in edge computing and easy application deployment based on Linux UBUNTU platform.
On-board sensors and industrial input/output connections to enable predictive maintenance and machine performance optimization.
Complete setup of wireless connection: Wi-Fi Dual Band, Bluetooth Low Energy, Zigbee, Thread, 4G/GPS , NB-IoT and Lora-WAN version available on request.
Back to products
Feature #1
4 functions in one certified device
KITRA GTI combines four different functionalities in a single compact and rugged device:
- IoT Gateway
- Sensor HUB
- Edge computing
- Industrial PLC (I/O)
Feature #2
Quick Development with KITRA GTI
KITRA GTI is a complete IoT enabler device that is based on a Linux open platform: reduce the time-to-market for your industrial application and optimize your return on investment with a powerful hardware tool.
Feature #3
Industry 4.0 Out of the box
KITRA GTI is a ready-to-use and certified product: thanks to our Starter Kit 4.0 it is possible to speed up the technology digitalization of a manufacturing company creating effective P.O.C. Ask for more information here.
Feature #4
Powered by FAE Technology ecosystem
IoT solutions needs an hi-tech value chain and our partner ecosystem is a power tool to have success in the market.
Check the updated FAE Technology partner list and get connected to the best IoT companies to start your project!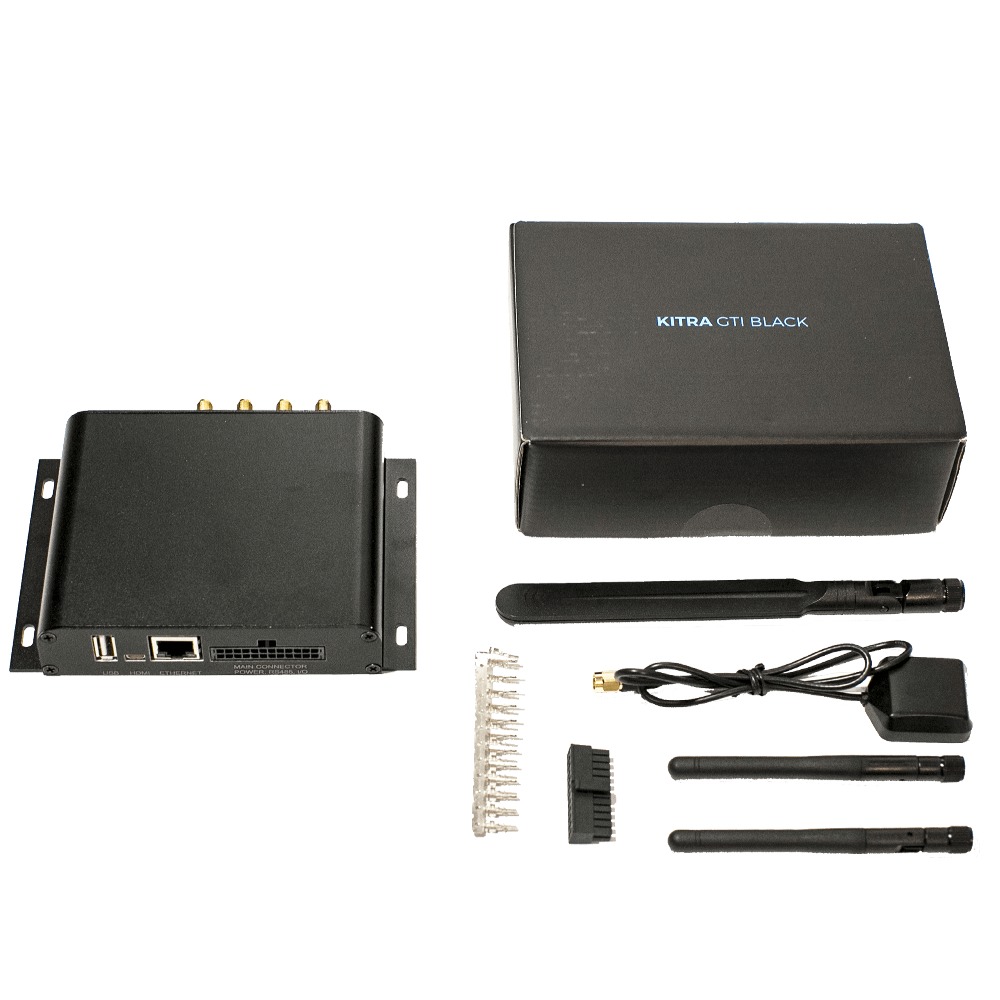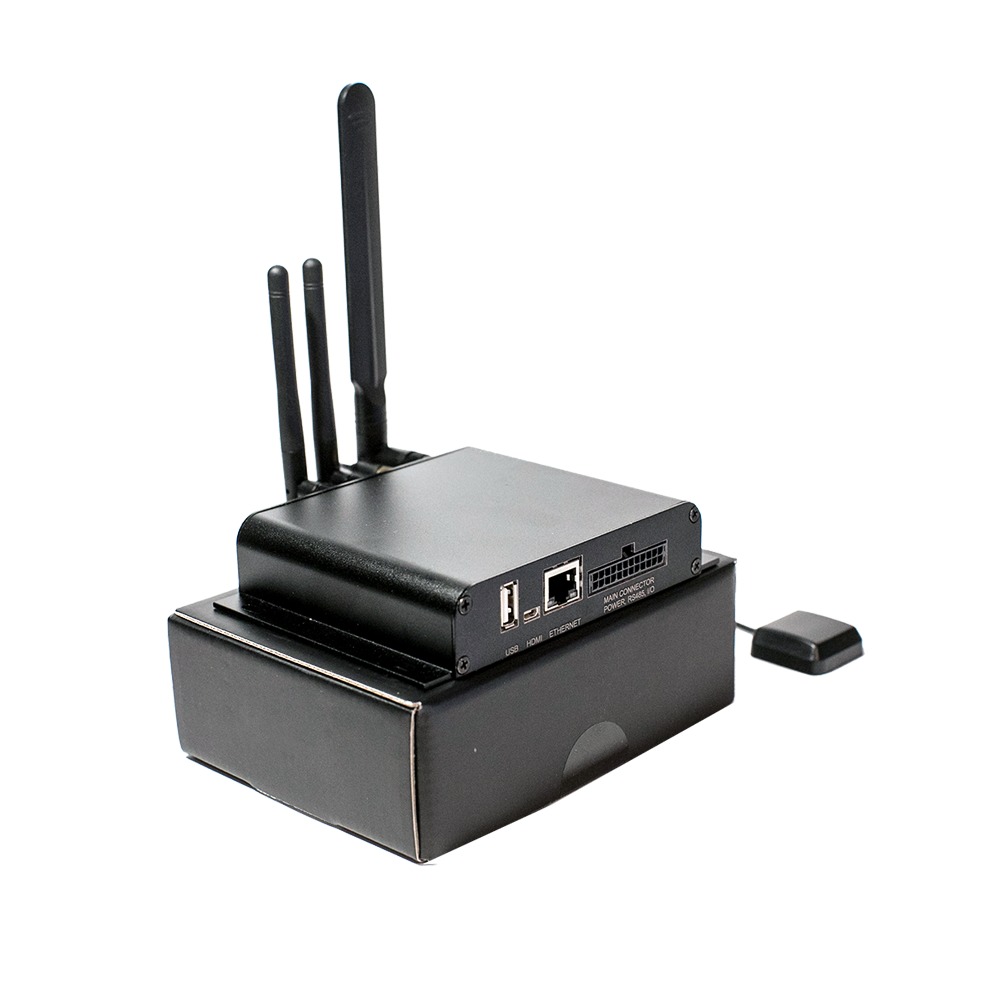 Hardware
Processors
Octa-core Cortex-A53 64 bit
Wireless short range
Wi-Fi 802.11 b/g/n/ac dual band SISO, Bluetooth classic and BLE, ZigBee/Thread 802.15.4
Wireless long range
4G-LTE and GPS with nano SIM connector.
Upon request LoRaWAN gateway or CAT1/NB-IoT versions available.
Sensors on board
Accelerometers, gyroscopes and MEMS microphone, temperature sensor.
Wired connection
RS 485 / Ethernet / HDMI / USB Host
Input & Output
4 industrial digital IN
2 analog IN (external NTC)
1 analog IN (external humidity sensor)
1 analog IN for external CT ( AC current measurement)
1 analog IN as SHUNT (DC current measurement)
2 Power digital OUT (1 A)
Dimensions
114.00 X 110.60 x 27.95 mm
Power supply
12 to 24 V and SLA battery input as backup
Certification
CE (RED) / FCC
Other
2 RGB LEDS / 1 Push Button / microSD card
Software
Ubuntu Linux package with multimedia, connectivity, graphics, power management and security libraries.


Qt5 support / Mender end-to-end deploy and update support /
Node-RED / Eclipse / MQTT protocol.


Verified functionality with all the main cloud service providers (check the partner page).

Easy to use GPS & LTE drivers as well as all the embedded peripherals.
Would you like to know more?
Are you interested in discovering our products that enable the digital transformation of business processes? Contact Us!