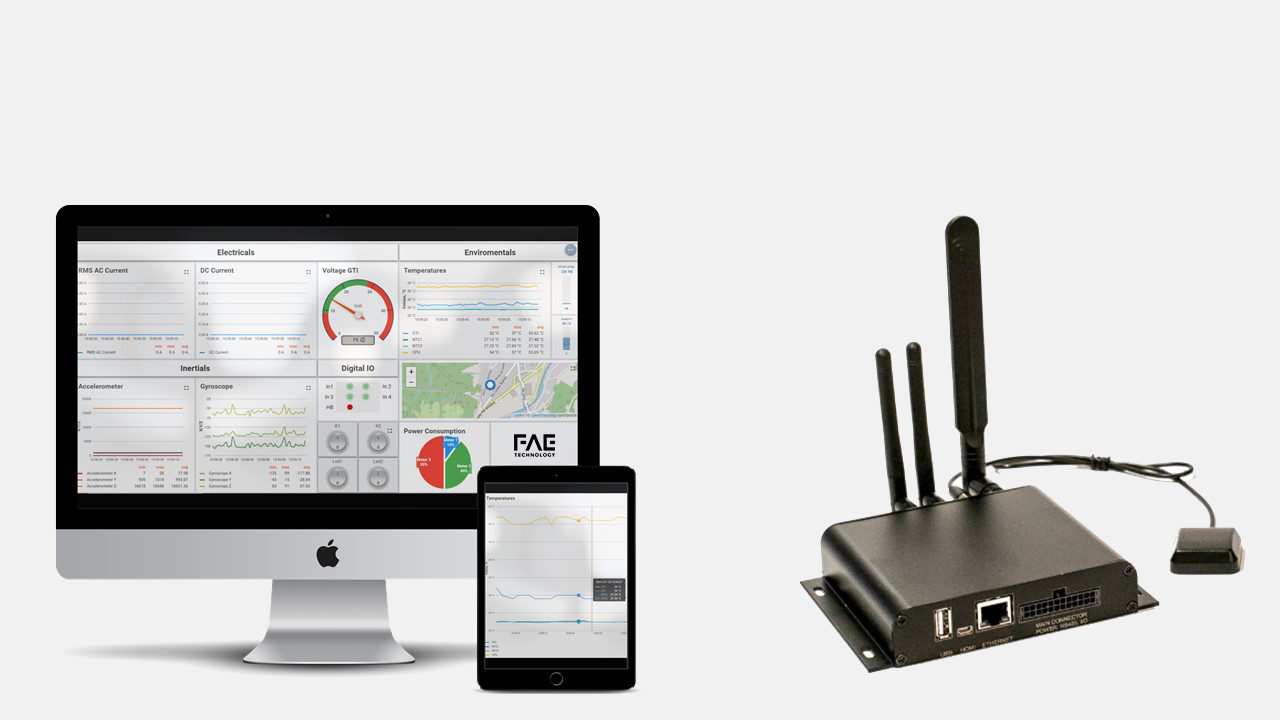 Kitra GTI
Kitra GTI è un potente dispositivo IoT che consentirà la trasformazione digitale dei processi aziendali grazie a un hardware completamente configurabile basato sulle migliori tecnologie disponibili.
Massime prestazioni in edge computing e facile implementazione dell'applicazione basata sulla piattaforma Linux UBUNTU.
Sensori di bordo e connessioni input / output industriali per consentire la manutenzione predittiva e l'ottimizzazione delle prestazioni della macchina.
Configurazione completa della connessione wireless: Dual Band Wi-Fi, Bluetooth Low Energy, Zigbee, Thread, 4G / GPS, NB-IoT e versione Lora-WAN disponibili su richiesta.
Back to products
Feature #1
4 funzioni in un dispositivo certificato
KITRA GTI combina quattro diverse funzionalità in un unico dispositivo compatto e robusto:
- IoT Gateway
- HUB sensore
- Edge computing
- PLC industriale (I / O)
Feature #2
Rapido sviluppo con KITRA GTI
KITRA GTI è un dispositivo di abilitazione di IoT completamente basato su una piattaforma aperta Linux: permette di ridurre il time-to-market per le applicazioni industriali e ottimizzare il ritorno sull'investimento con un potente strumento hardware.
Feature #3
Industria 4.0
KITRA GTI è un prodotto pronto all'uso e certificato: grazie al nostro Starter Kit 4.0 è possibile accelerare la digitalizzazione della tecnologia di un'azienda manifatturiera creando efficaci POC.
Feature #4
Realizzato dall'ecosistema di FAE Technology
Le soluzioni IoT necessitano di una catena del valore hi-tech e il nostro ecosistema partner è uno strumento potente per avere successo nel mercato. Controlla l'elenco dei partner di FAE Technology aggiornato e connettiti con le migliori società IoT per iniziare il tuo progetto!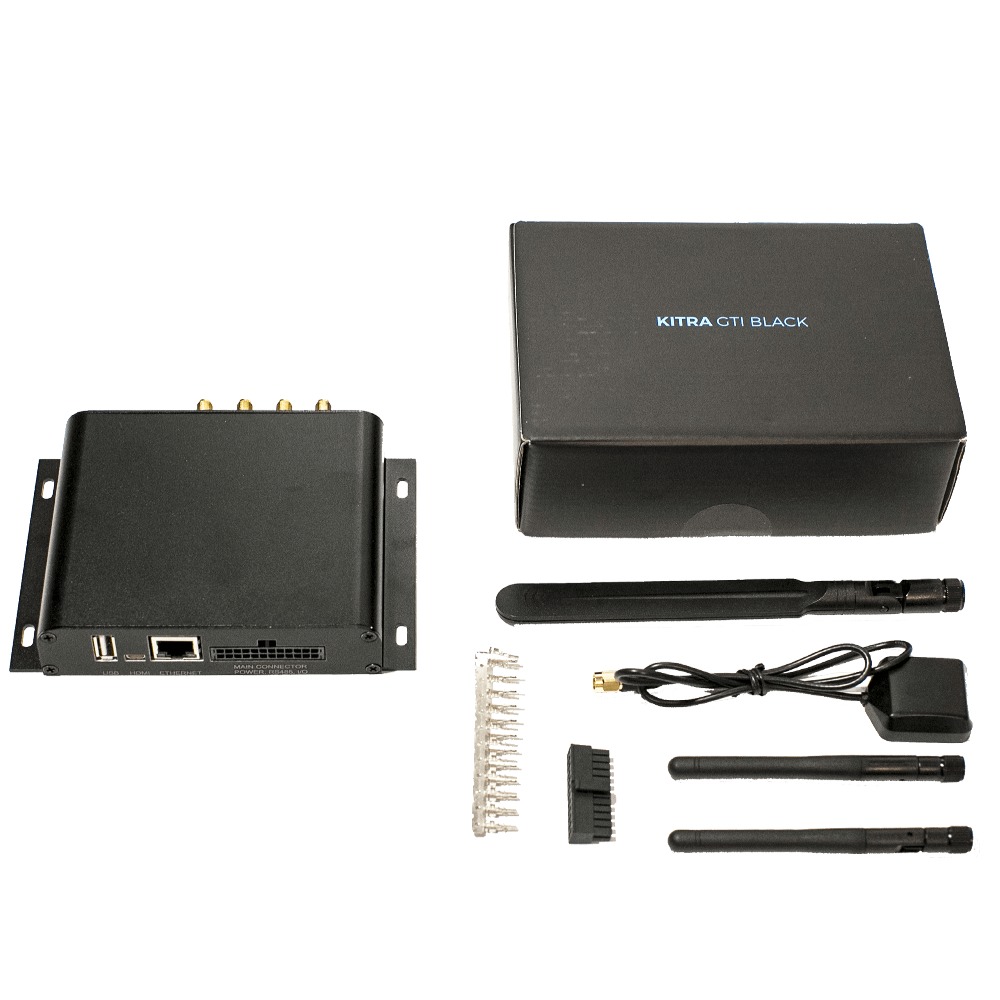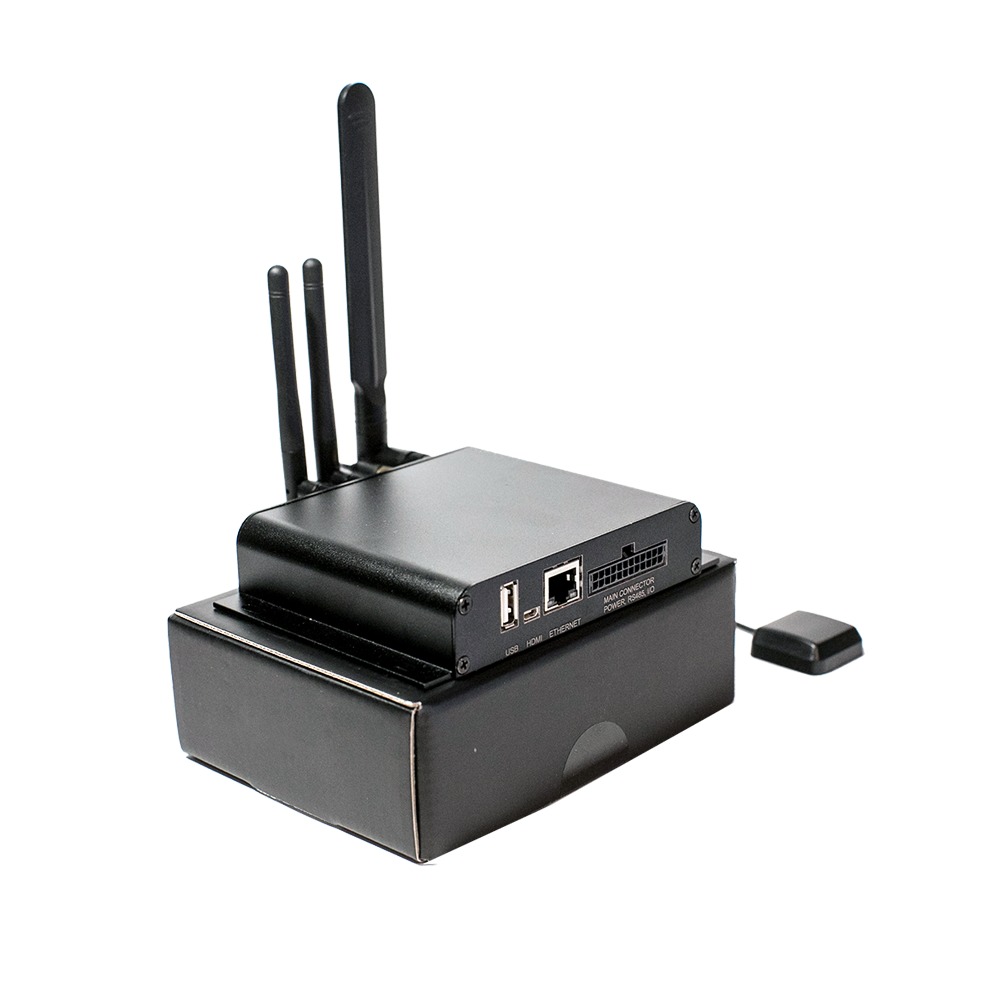 Hardware
Processore
Octa-core Cortex-A53 64 bit
Connettività wireless (corto raggio)
Wi-Fi 802.11 b/g/n/ac dual band SISO, Bluetooth classic and BLE, ZigBee/Thread 802.15.4
Connettività wireless (lungo raggio)
4G-LTE and GPS with nano SIM connector.
Upon request LoRaWAN gateway or CAT1/NB-IoT versions available.
Sensori a disposizione
Accelerometers, gyroscopes and MEMS microphone, temperature sensor.
Connessione via cavo
RS 485 / Ethernet / HDMI / USB Host
Input & Output
4 industrial digital IN
2 analog IN (external NTC)
1 analog IN (external humidity sensor)
1 analog IN for external CT ( AC current measurement)
1 analog IN as SHUNT (DC current measurement)
2 Power digital OUT (1 A)
Dimensioni
114.00 X 110.60 x 27.95 mm
Batterie
12 to 24 V and SLA battery input as backup
Certificazioni
CE (RED) / FCC
Altro
2 RGB LEDS / 1 Push Button / microSD card
Software
Pacchetto Ubuntu Linux con librerie multimediali, di connettività, di grafica, di gestione dell'alimentazione e di sicurezza.

Supporto Qt5 / Mender distribuire end-to-end e aggiornare il supporto / Protocollo Node-RED / Eclipse / MQTT.

Funzionalità verificata con tutti i principali fornitori di servizi cloud (controllare la pagina partner).

Driver GPS e LTE facili da usare e tutte le periferiche integrate.
Vuoi saperne di più?
Sei interessato a scoprire i nostri prodotti che abilitano la trasformazione digitale dei processi aziendali? Contattaci
Contatta il nostro team