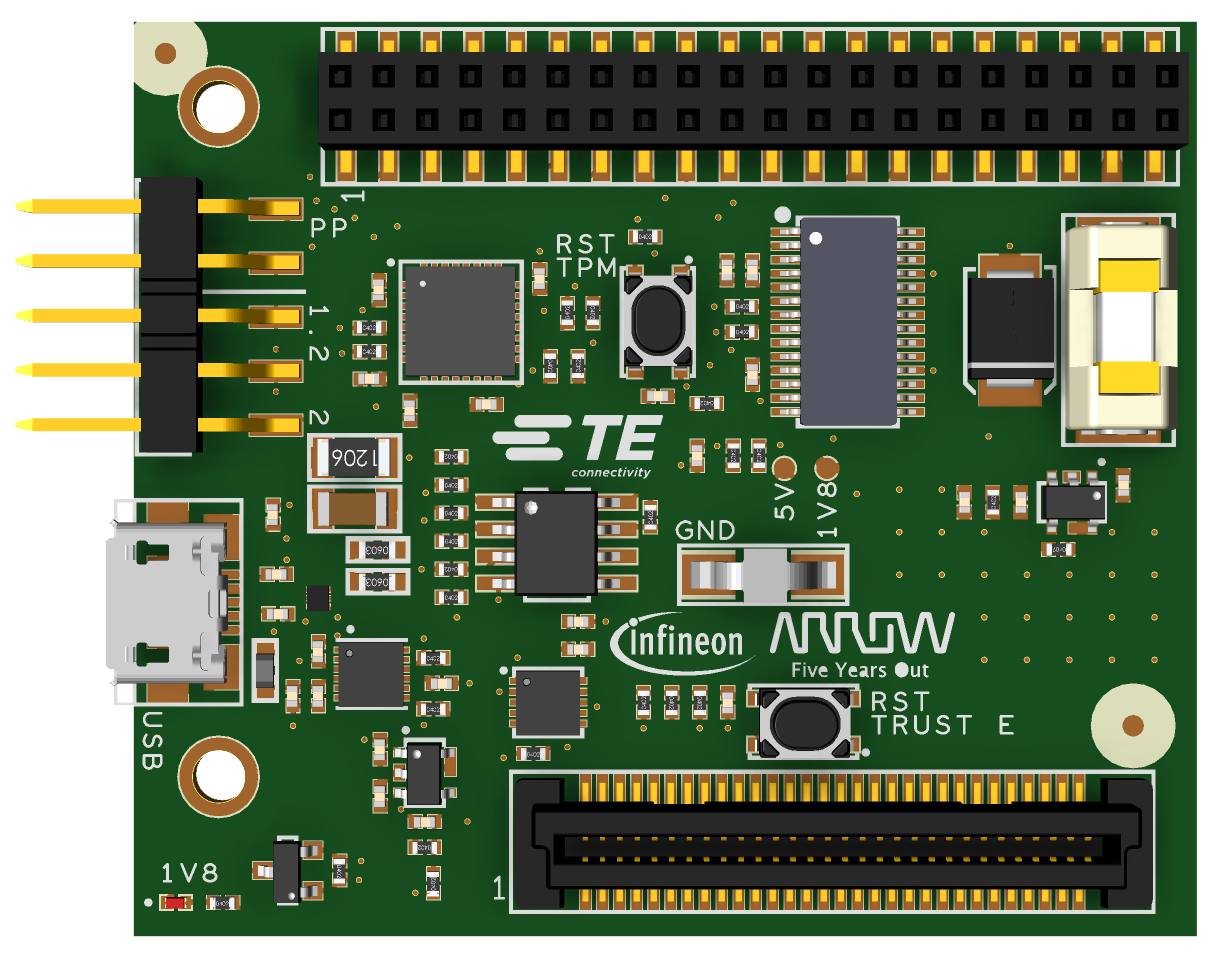 Tresor
Tresor gives the developers and the maker community access to latest security solutions – both for evaluation but also for own developments. Tresor is a 96Board mezzanine standard solution.
The Board consists of three key components. The SLB9670x provides Trusted Plat- form Module (TPM) 2.0 functionality through SPI communication on the standard 96Boards LS expansion connector. For more compatibility the board contains the SLB9645x chip as well for supporting the TPM 1.2 Standard through I2C communication on the standard 96Boards LS expansion connector. The third secure element is the SLS32AIA020A TRUST-E authentication chip, sharing the same I2C bus with the TPM 1.2 module. This authentication functionality is mainly dedicated to the 96Boards IoT Edition platforms.
Back to products
Feature #1
Cyber Security
The TRESOR Mezzanine Board is a solution that enables the 96Boards to implement different security elements in the projects.
Feature #2
96boards standard
Mezzanine form factor on 96boards standard.
Feature #3
Complete Security Verification Toolkit
The evaluation toolcan be plugged on top of the main board to upgrade easily the host board into a secure host board.
Feature #4
Arrow distributed
The wireless module is distributed globally by Arrow Electronics.
Informations
Technology core
SLB9670, SLB9645, SLS32AIA
Hardware
Processor
96Board mezzanine
SLB9670
SLB9645
SLS32AIA
Services offered by FAE Technology
Custom design and production of electronics
Custom software development
Custom creation of the box
Contact our PA Team