SensorTile.box
SensorTile.box is an evaluation kit that contains ST MEMS devices for motion, context, and environmental sensing housed in a robust plastic container. The flexible IoT Plug and Play module connects easily with Bluetooth® Low Energy to a smartphone app.
FAE Technology Spa is your industrial partner to customize the SensorTile.box, offering the following services:
– Production Ready Product with certifications;
– New Plastic Housing to fit your form factor and your design needs;
– Electronics Board customization to fit different form, optimize component usage to reduce BOM costs and develop price competitive solution;
– FW / App customization to customize your needs;
– Production of hundred to thousand pieces with state of the art manufactory.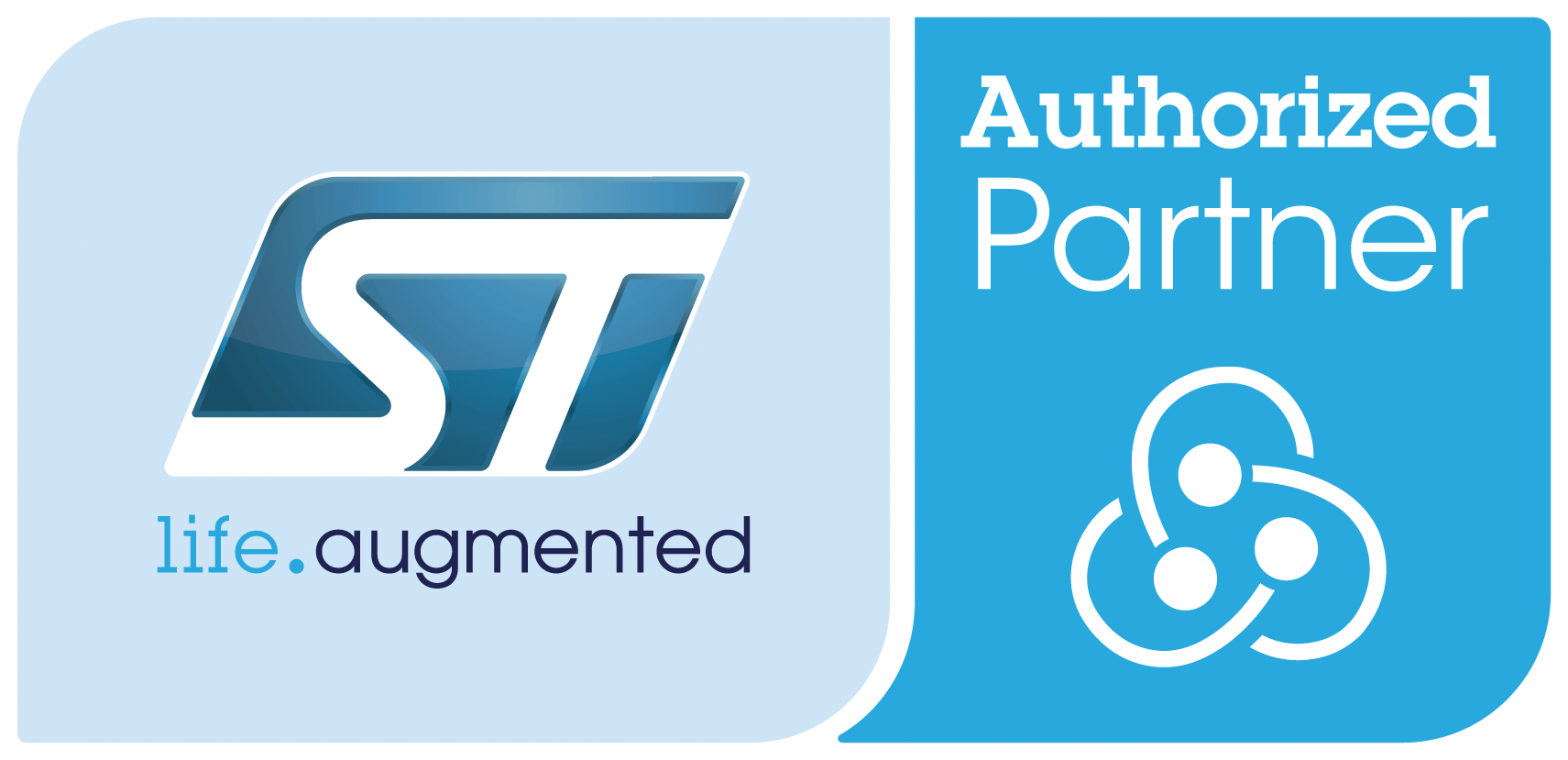 Scopri di più
Torna in home
Partner
STMicroelectronics
Technology core
STM32L4R9ZIJ6, SPBTLE-1S, LSM6DSOX
Form factor
57mm x 38mm x 20mm IP54
Feature
Processor:
STM32L4R9ZIJ6 Ultra-low-power with FPU ARM Cortex-M4 MCU 120 MHz with 2048 kbytes Flash
Wireless connectivity:
SPBTLE-1S Very low power application module for Bluetooth® Smart v4.2
Sensors on board:
STTS751 digital temperature sensor
HTS221 Capacitive digital sensor for relative humidity and temperature
LIS3DHH High-resolution, highstability 3-axis digital inclinometer for industrial applications
LIS2DW12 3-axis MEMS accelerometer
LIS2MDLTR high performance 3-axis magnetometer
LSM6DSOX iNEMO 6DoF inertial measurement unit (IMU), with advanced Digital Function, Finite State Machine. Ultra-low power and high accuracy and Machine Learning Core
MP23ABS1TR High performance MEMS audio sensor single ended analog bottom-port microphone
Wired connection:
Power management:
Li-Ion battery connector
STBC02AJR Li-Ion linear battery charger with LDO, load switches and reset generator
STBB3JR 2MHz, high efficiency dual mode buck-boost DC-DC converter.
Programming:
JTAG BLE Module
JTAG STM32
Other:
LEDs,
User button
Boot button
Power Button
Micro SD card
Wide band analog audio amplifier